Wake up with the Marketer You Need to Know About: Sean Brown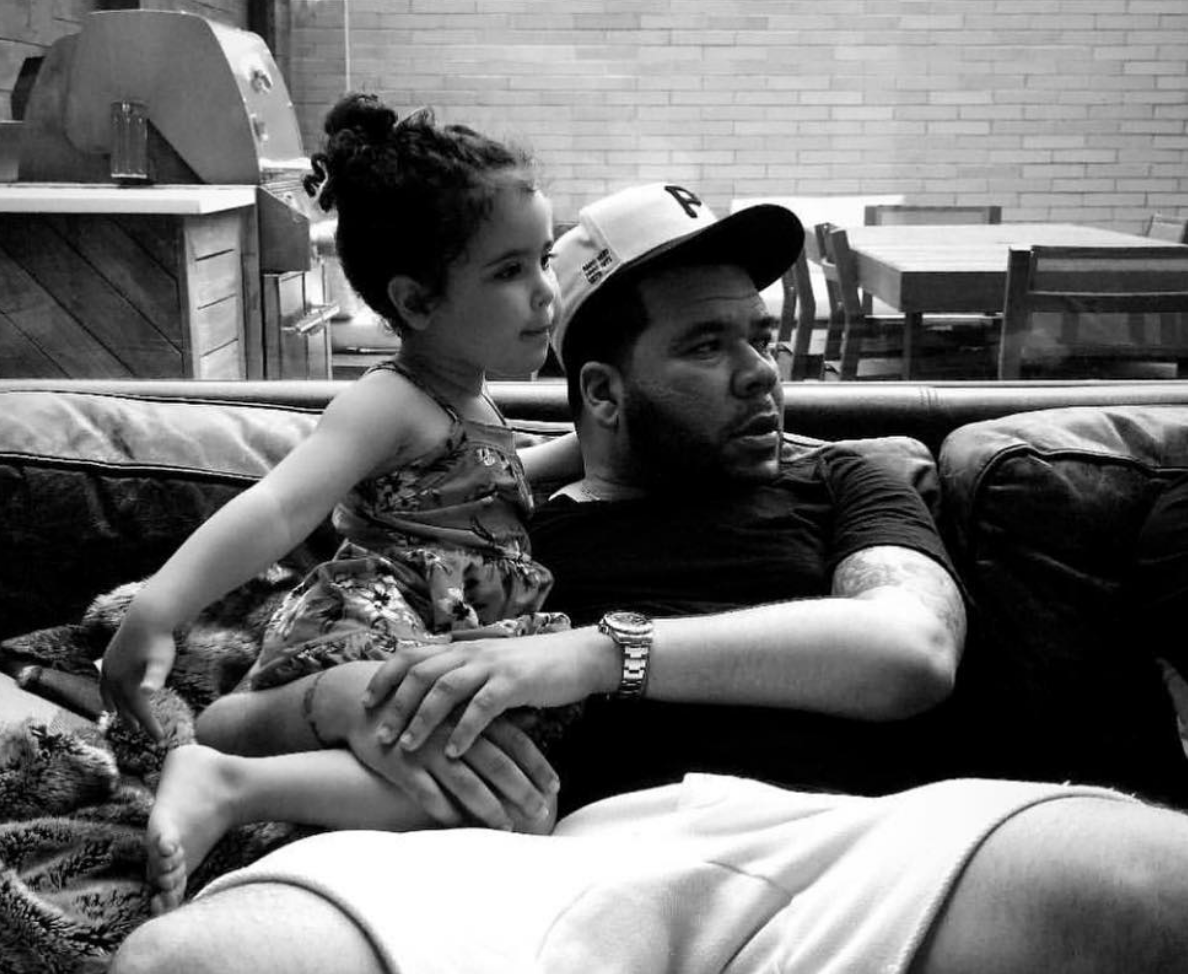 Meet Sean Brown: Marketer, Thinker, Leader, and Father.
When it comes to marketing and building strong partnerships, Sean Brown's your guy. A passionate, forward-thinking leader, Sean has spearheaded and developed business connections with clients all over the world. As Senior Marketing Director for Laundry Service, he continually creates authentic marketing and branding strategies, develops business relationships, and provides top-notch insight to the sports, entertainment, and business fields.
But it doesn't stop there. Sean's a dedicated father, a loyal Steelers fan, and passionate about sneakers, the NBA, and his Pittsburgh roots.
We've sat down with him to get a little more behind-the-scenes on who he is, and his morning routine.
Morning Routine:
Listening To: Jay Z, J Cole, Nas, Fabolous, Meek Mill, Nipsey Hussle, Pusha T & Drake.
Coffee order: Cappuccino or iced mocha.
Dream coffee date: Loved one, friend, or someone in business.
I travel a lot so I try to make sure when I'm home I have a routine. I wake up at about 6:30am and go workout. After I workout I spend some time getting my daughter Noelle ready for school.
I get dressed and head to Butler which is a great coffee shop in my neighborhood. I sit there respond to emails and texts and get 20min to myself before I hop in a car to a meeting or take the ferry to the office in Dumbo.
What's your must-have for mornings? Texting with my mom, she's my best friend to this day. She's been an executive, leader and inspiration my whole life so she normally has some advice about something or just wants to chat.
Your favorite morning distraction? I'm in some pretty hysterical group chats so I'll get lost in a convo with a bunch of different people at once debating or discussing something.
What does your absolute best morning look like? I spend time with my daughter Noelle. Watching her develop her own personality and point of view on things is amazing. She'll show me something she drew, a show on her iPad or recap a funny story from school or with her friends. She likes to negotiate with me about her lunch or outfit, most of the time she wins. Developing my relationship with her as a father is the most important thing to me.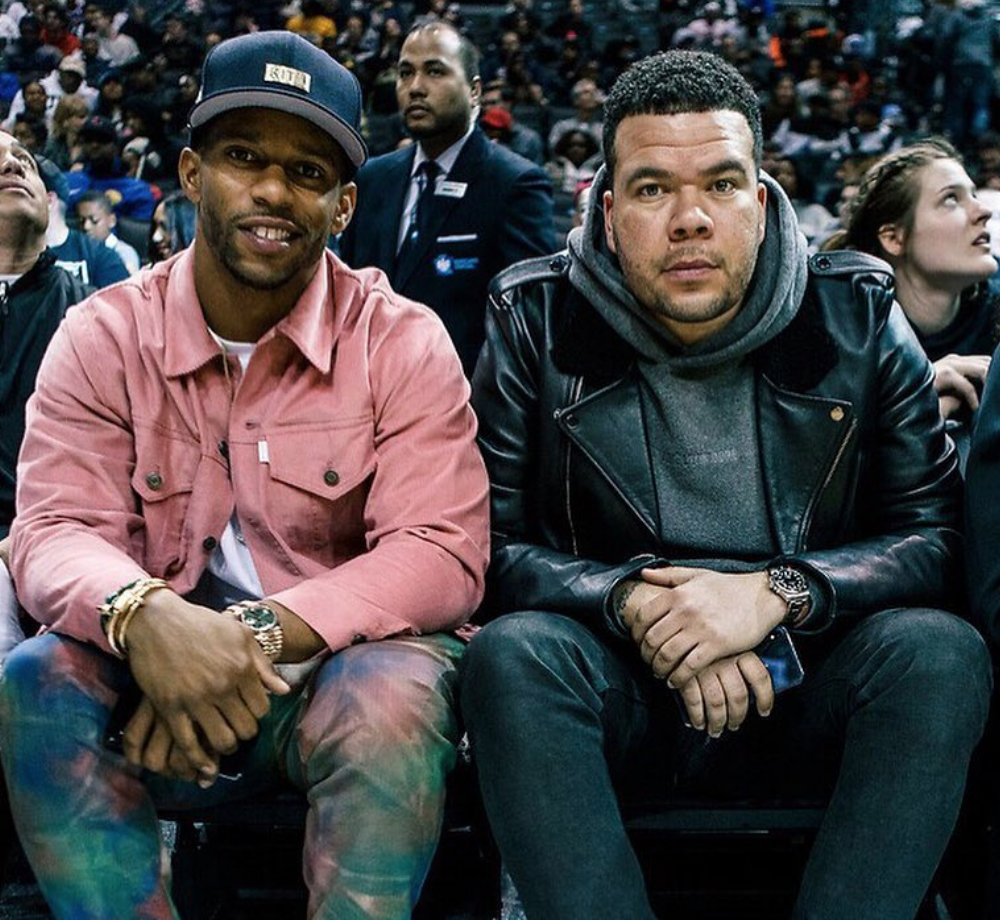 Fashion:
Your style in 3 words: Comfortable. Premium. Classic.
What are your favorite brands? Aimé Leon Dore, KITH and John Elliott stand out. I'm wearing one of those everyday. The attention to detail and quality of those three never disappoints. Ronnie Fieg (KITH) and Teddy Santis (Aimé) are family so to personally see just how much work they put in to their products makes it that much more special. I'm a big fan of Stone Island and Ovadia and Sons as well.
Lately you're always wearing? I've been wearing a lot of one particular style of denim from John Elliott called the Cast 2. It stretches a little so it's really comfortable and there's a bunch of different washes too. I wore the same style of APC denim for years so this is a change.
Your uniform for this fall? I'll wear a knit or cashmere sweater, wheat Timberland boots and this Phillip Lim leather jacket I got a few years ago. One of my best friends clowns me cause he knows as soon as the temperature drops that jacket is coming out.
How have sports influenced your style? The flyest people that I looked up to were either rappers or ball players growing up especially in the 90's. All that re-purposing of athletic gear for fashion was from the streets, it felt rebellious but luxury which I loved.
Sneakers has become this universal language because of sports. It's a point of conversation about the era it's from, the technology in it, what player or personality that endorsed it, etc. It's been an obsession of mine since I was probably 10 years old.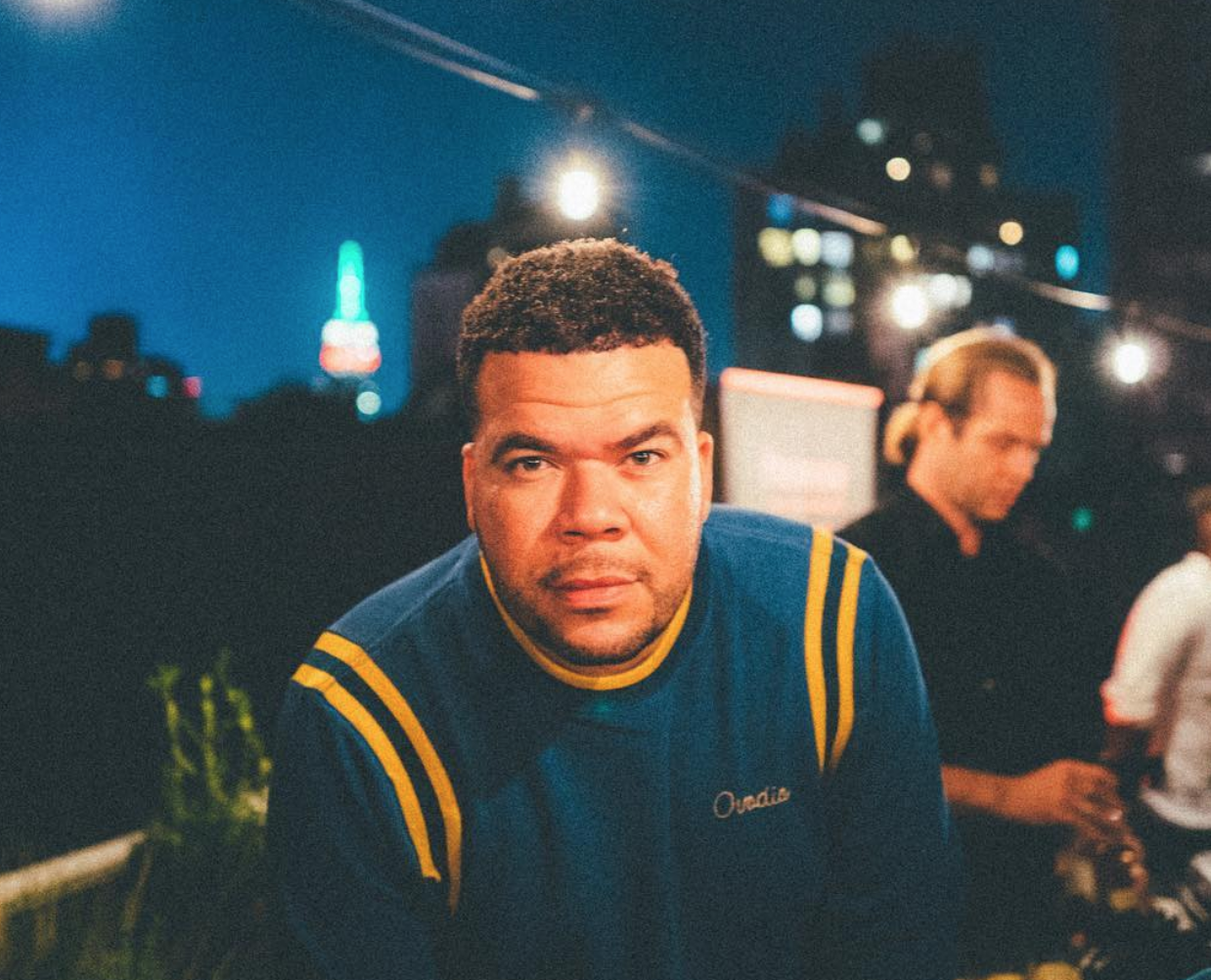 Career:
How did you break into your industry and start your career? SLAM Magazine did a story on me while I was graduating college about being a walk-on for the PITT Basketball team, my appreciation for the game and my sneaker collection. At the time I really wanted to work at Nike which of course wasn't easy to get in the door at. I was able to facilitate a role at SLAM working in advertising which started my career and that evolved into a job at Nike eventually.
At Nike I had the opportunity to work on brand, social and sales in a variety of roles over 5 years or so which was an invaluable experience at a legendary company. Post Nike I did some advisory work for brands and athletes before ending up at Laundry Service as an Account Director then most recently Senior Marketing Director.
What are your thoughts on breaking into the NY Scene? I didn't really consider it breaking into a scene. I was fortunate to connect with some incredible people across sports, music and fashion. Building those relationships and doing the work helped create my network personally and professionally since living here. A scene sounds like a fad to me, I try to make sure everything especially my friendships and business relationships are rooted in a real foundation.
How do you get your creative juices flowing? Having meaningful conversation with people that inspire me.
What's your favorite part of your job? I work with some incredible people internally at Laundry Service, Cycle, on our greater Wasserman team and externally at the brands we work with. Without great people the experience is lacking. The second best part is watching an idea or a campaign go from idea to execution. During the wins and losses in that process you learn a ton. Lastly, no two days are the same for me. I get to oversee and help create almost every element of a partnership and aid in its eventual outcome with an incredible team with great brands
What's your favorite project completed this year? My favorite project would be concepting, casting and executing 'Last Table' that was in partnership with ESPN and Laundry Service's sister company Cycle. Cycle is a media, influencer agency and production company we have in house.
Last Table is a sports culture digital focused show that takes place with 5 personalities at dinner. I just felt that the place you have your most meaningful conversations are usually with friends over a meal so if we could put a great mix of talent talking about timely moments in sport it would be entertaining.
What are you currently working on? My day to day is supporting new business, talent and brand relationships. Our work with Beats by Dre, the NBA G-League and some work we have ongoing with Capitol Records is most exciting for me personally.
What's your favorite way to relax? I'll drink wine and watch an old movie I've seen 1,000 times like Goonies or Godfather. When it's NBA season I'm watching a game every night.
What's one thing people don't know about you? I have a love-dislike relationship with social media which is odd because I use it so much. You have to be aware that it's so prevalent now that it's basically a part of your daily diet. For me it serves as this vehicle for entertainment, information and catching up with people from a distance but it can also consume you. People have to be aware that social shouldn't be a substitute for real life connection.
What does the future hold for you? More great work with the right people. Helping develop authentic positioning and storytelling for brands and creating some compelling content along the way. I feel like I'm just starting and still learning a ton. [I] hope I continue to be able to connect people and put A and B together in a meaningful way. Using my resources or connections to help the next person makes me happy, many people have done it for me and I'm happy to do it for others.
A friend and mentor of mine told me early on 'Don't ever let anyone set your clock.' and that stuck with me. People should know that your journey and its timing is unique to you.And as for advice, remember this: Knowing who you aren't is as important as knowing who you are. Be grateful and be good to people.